Understand the Basics of
LTC Medicaid & Medicaid Planning Get the Care Your Loved One Needs
Understanding Your Options
Applying for Long-term Care Medicaid is a personal decision, and although thousands of people complete the process each year, it's different for everyone.
Many things can impact the Medicaid process and its outcome.
It's important to understand the basics of Long-term care Medicaid including the eligibility requirements and the options to become eligible if you are not.
Too often families are told that their loved one has to spend down all of their savings to qualify.  This is simply not true.  There are Medicaid compliant strategies available to prevent or decrease the amount that would have to be spent down.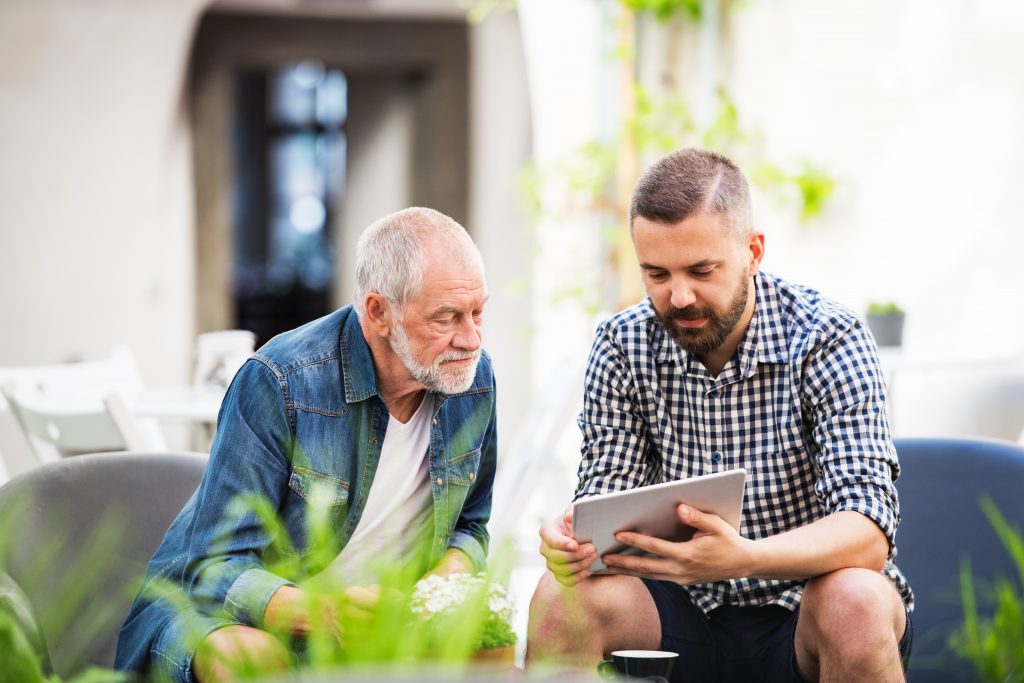 The process of applying for Long-term care Medicaid is both time-consuming and frustrating. There are often long delays. Only to find out a small error on one form means you have to start the process all over, and if you answer incorrectly, you could be denied Medicaid benefits. Negatively impacting the  individual and their entire family.
In addition to the challenging process, most people seek out Medicaid planning for three reasons.
What is Medicaid Planning?
The term Medicaid planning encompasses a wide variety of services provided by professionals. It can be as simple as assisting with documents and the Medicaid application or as complicated as re-structuring one's financial assets while following Medicaid's strict guidelines. A Medicaid planner will give you a broader view of your options so that you can make an educated decision on what is the best choice for your loved one and family.
Medicaid Planning Will Generally Address
Long Term Care (LTC) Medicaid Basics
Medicaid refers to more than one program, as there are many different eligibility groups within each state's Medicaid program. Long-term care Medicaid is for the elderly and disabled and it's what is used to pay for care.
Medicaid definitions & details on programs click here
Am I Eligible for LTC Medicaid?
To be eligible for Medicaid, one must be both financially qualified and have a medical need for care. Eligibility requirements are specific to the state, the Medicaid program or waiver. Therefore, there are hundreds of different sets of eligibility rules for LTC Medicaid services throughout the USA. However, there are some general rules that apply. 
Medicaid's Strict Medical and Financial
Eligibility Requirements
The medical requirements  for long-term care Medicaid differ significantly by state. In general, any individual who requires continuing skilled nursing care has Alzheimer's or dementia or cannot care for themselves qualifies. If professional nursing care is not required, then many Medicaid programs link eligibility to the number of ADLs (activities of daily living) with which an individual requires assistance. This can include dressing, bathing, eating, cooking, etc. Most states require a "nursing home level of care," but each state defines it differently.
When determining eligibility for long-term care Medicaid, each state considers finances differently.  However, in all states, both one's income and assets are considered factors.
Assets
For a single person in most states, the asset cap in 2022 is $2000.
Married couples can have considerably higher asset limits, but only if one spouse is not applying for Medicaid. The non-applicant is referred to as the "community spouse."  In 2022, the community spouse is permitted up to $137,400 in countable assets in most states. This is in addition to the assets the applicant's spouse can keep.  Whose assets exceed Medicaid's countable limits should not automatically consider themselves ineligible.
Income
In most states, for someone going into a facility, their income simply can't be enough to pay the average cost of care in a facility in their area.  Home care/waiver programs are a little more complicated and vary a lot from state to state. 
**For all requirements we are speaking in general terms. It's important to find out the specific requirements and rules for your state.
Don't meet the financial eligibility requirements? Schedule
a discovery call to see how we can help
Expert Assistance Makes All the Difference
It's worth getting expert help when applying for Medicaid benefits. You can get the support you deserve with professional representation while protecting your assets.
You will feel confident knowing:
What People Are Saying...
"My husband's battle with Alzheimer's took a sudden turn for the worse… I needed assistance with the Medicaid application process… I was referred to Lynn owner at SRP by a relative who shared a success story of her own.
The Medicaid application process can be overwhelming… SRP provided me with step-by-step instructions throughout the process… Their level of detail and knowledge was outstanding with everything explained clearly and thoroughly… my husband was approved for Medicaid. Our assets were also successfully addressed to allow for financial security. Their patience and kindness were evident throughout the process and very. much appreciated. I would highly recommend their services…
Pat W., Pennsylvania
What If I've Been Denied for Medicaid Coverage Before?
If you've already applied for Medicaid and been denied, don't give up! Senior Resource Planning can help you through the appeals process and hearings. With the high cost of care on the line, you need to use every tool at your disposal to protect your lifestyle and your legacy. Claimants who go into the appeal and hearing process with a qualified representative presenting their case have a dramatically higher success ratio than those attempting Medicaid Appeals without any help.
Medicaid Planning Examples
Peter is 79 and has just entered a nursing home. His monthly bill will be $8,000 a month. His wife Alice who is also 78 tells us she is worried the nursing home cost will quickly drain their assets.
She was informed that Peter's income would go to the nursing home and she would have to "spend down" their assets to cover the balance. Once her assets are spent down to meet Medicaid eligibility she could apply for Medicaid for Peter. Alice was in tears. She did not know how she would be able to live on just 1,600 a month.
After being diagnosed with dementia, Sally (82) enters a nursing home that costs $8300 per month. In order to avoid losing her life savings to pay for long term care, she wants to leave something for her children. She also owns a piece of rental property with her daughter which they purchased just one year ago. Sally's daughter was really concerned about what to do. She did not want to sell the rental property.
Walter is 78 and needs homecare.  His wife Pam is unable to provide all the care he needs and she doesn't want him to go to a nursing home.
Pam inquired about applying for Medicaid to help with costs.  She was told she had too many assets and that she would have to spend them down first.  Pam and Walter depend on the income from their investments to live.  She did not know what to do.
*These examples are for educational purposes only
Frequently Asked Questions
Let Us Take Care of Everything!
Obtain Access to the Best Care and Keep
the Financial Security You Deserve.
Schedule a
discovery call
To share your situation with us. We're here to listen and guide you to make the best choices that fit your specific needs.
We'll prepare a comprehensive plan
To help you plan for the future with long-term care options and strategies that will maximize your assets or become eligible for LTC Medicaid and apply.
Rest easy you have the right plan secured
The application process for long-term care plans and Medicaid is complex. You'll be guided through it to make sure your plan is accepted.
Medicaid Do's & Don'ts: 5 Critical Mistakes People Make When Applying For Medicaid
3 Strategies You Will Want To Know To Save You Thousands Of Dollars On Long Term Care
Feel at peace knowing you're making the best, informed financial decisions for yourself or your loved one.
Nobody should lose their life savings to pay for their care. The right guidance can get you the best care without going broke or uprooting your life or the life of those you love.